The Beauty of Automated Appointment Reminders
As the business world becomes more competitive, there's a need to do more with less time. In every industry, including healthcare, making every second count is now a key competitive element. In this regard, one of the most critical factors is managing appointments effectively and increasing customer attendance. However, missed appointments are still a vital issue for many medical practices. As a result of this demand, the automated appointment reminder market is expected to grow at a compound annual growth rate of 15.1% to reach $360 million in 2024. And by 2026, this figure will rise to $ 546.32 million. With appointment reminder software, you'll have a single platform to manage and monitor appointment attendance. In addition, this software can send appointment reminders to clients before the scheduled appointment times. With these features, you can reduce non-attendance and make the most of the time available.
Types of Appointment Reminders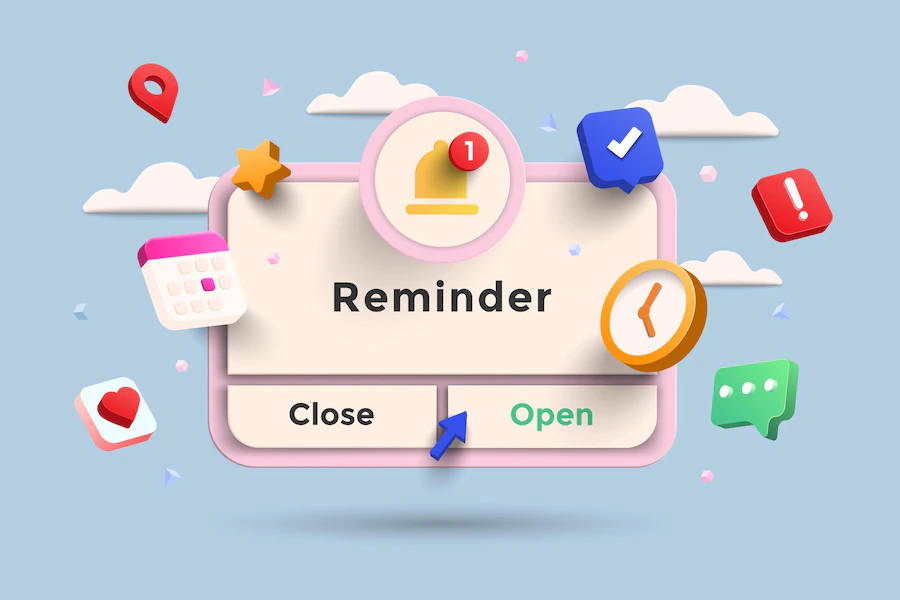 Businesses can access various types of automatic appointment reminders, including email, text messages, and voice call reminders. The type you use will depend on the nature and size of your business, industry, and the purpose of the appointment.
1. Email Reminders
Email reminders are the most common sort of automated appointment reminder. Each of these reminders comes with its own set of benefits, and companies may select the one that caters to their needs most effectively. Reminders sent via email are an ideal choice for companies that wish to provide specific appointment information, such as directions and instructions, to their customers.
2. SMS Reminders
If you want to send a reminder that's brief and straight to the point, then a text is the ideal medium. SMS reminders are simple, cheap, and accessible. As a result, they're a terrific method for remembering important dates and appointments, especially for busy people. Another benefit of SMS reminders is that they're customizable. This allows you to strengthen the relationship with customers. For instance, a dentist's clinic may send a reminder that says, "Hello Jane, this is a friendly reminder that your dental appointment is planned for tomorrow at 2 p.m." This personalized message might make the patient feel important and boost their likelihood of attending their appointment. SMS reminders are excellent for staying organized and on top of commitments.
3. Voice Call Reminder
When you want to add a more personal touch to a reminder, use voice calls. This option is ideal for appointments, events, and deadlines. Since it allows you to personalize the message, you'll likely trigger the desired action in your customer. In addition, voice call messages are helpful for people who prefer voice over text. These help visually impaired persons read text messages. Scheduled voice call reminders can help people arrange their day and prepare for appointments or events. Voice call reminders are more personal and engaging than text reminders. The recorded message might by personalized and include the appointment date, time, and location. Voice call reminders can also include instructions on what to bring to the appointment or how to prepare for a medical procedure. Furthermore, hearing a live voice can also alleviate appointment and event anxiety.
Benefits of Automated Appointment Reminders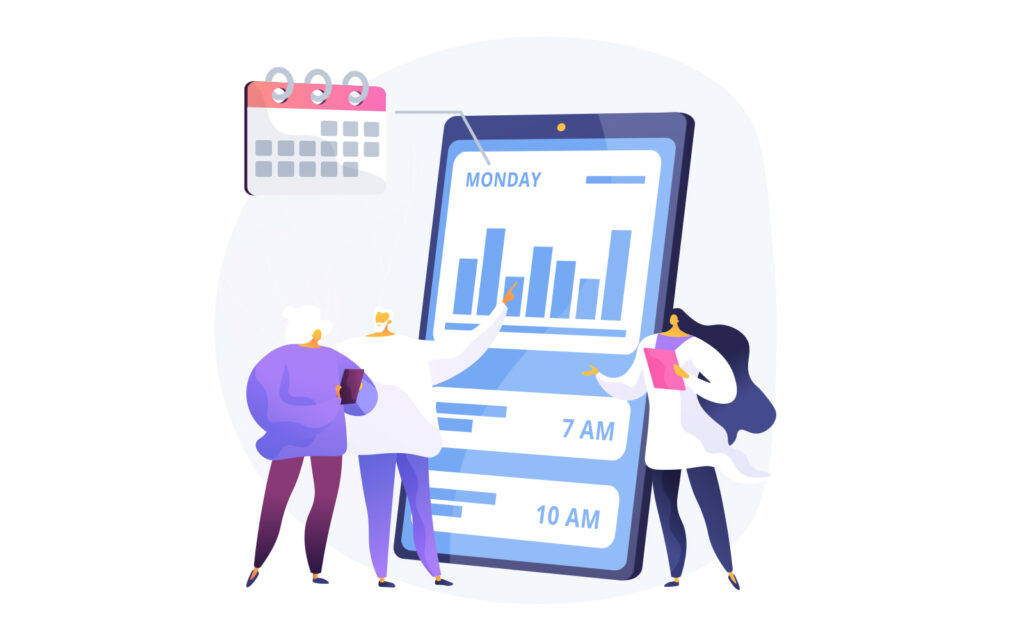 Besides helping customers honor appointments, automated appointment reminders have numerous benefits. These include:
1. Increased Customer Satisfaction
When customers miss appointments, it's not because they do not value your time or the purpose of the meeting. Usually, it's due to responsibilities at home and work. By reminding them of the appointment early on, you'll keep it at the top of their mind, allowing them to prepare accordingly. Since your patients won't need to schedule another appointment, customer satisfaction with your brand will be higher.
2. Reduce Missed Appointments
As mentioned, clients genuinely do not have the intention to miss appointments. Therefore, with a few gentle reminders before the date, you can expect your appointment attendance to be high and to reduce no-shows dramatically. In turn, your business can save considerable time and money.
3. Reduced Late-Arrivals
Late arrivals can often be more costly than no-shows. A missed appointment often translates to wasted time, but a late arrival can back up subsequent appointments, leaving other students frustrated. Having the ability to remind clients or patients the day or even an hour before an appointment can result in much better attendance and fewer schedule changes for everyone else.
How to Set Up Automated Appointment Reminders
Setting up automated reminders is simple. With an intuitive platform such as Apptoto, you can start using them immediately. You can begin by signing up for a free 14-day trial of the platform, during which you can test it out and see how it functions.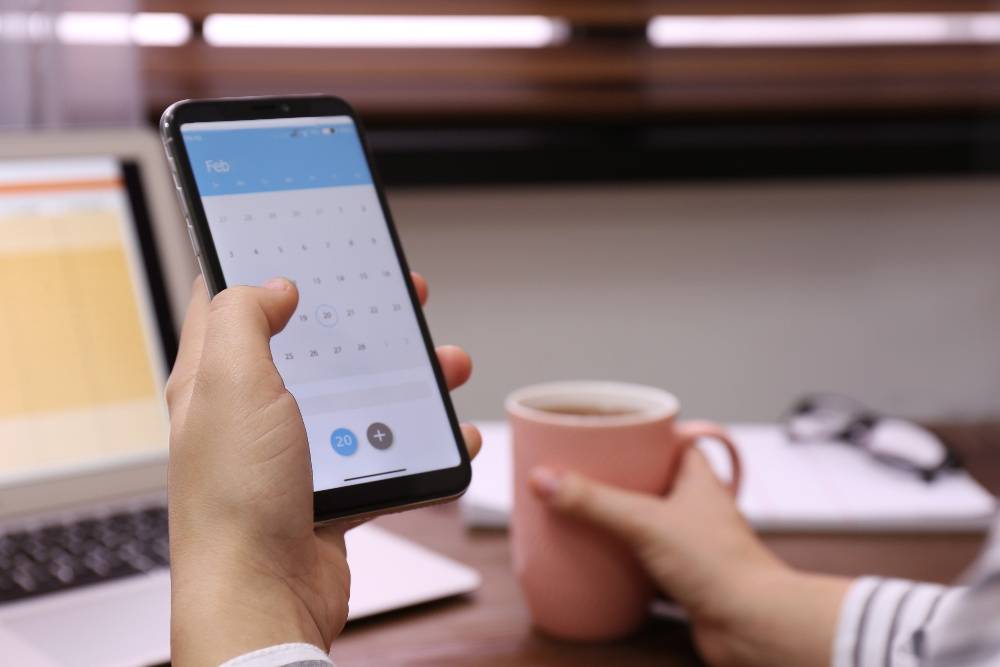 Best Practices for Using Automated Appointment Reminders
When sending automated appointment reminders, there are some practices that you should adopt to ensure consistent success. These include:
Personalization – Personalize each reminder to appeal to each client individually.
Frequency – Send reminders frequently but not so much that it feels spammy. Reminders are even more effective when you remind participants why the appointment is important. We find that there are two reasons why people miss appointments: 1) they forget, and 2) something else seemingly more important comes up. By reminding them of their reasons for the appointment, they can be motivated to reach their goal.
Test and optimize – Test different reminder modes and messaging to find one that delivers the best results.
Creating effective reminders using Apptoto is straightforward, and the company maintains a blog where helpful advice and recommendations for companies may be found.
Summary
In a nutshell, automatic appointment reminders are indispensable to today's organizations. They contribute to an improvement in time management, an increase in client satisfaction, and a decrease in the frequency of no-shows. With Apptoto, the process of automating appointment reminders is straightforward, and businesses can get up and running quickly. So, sign up to Apptoto today to streamline your appointment scheduling and reminders.
https://www.apptoto.com/wp-content/uploads/2023/04/Appointment-Reminders.jpg
901
1081
Apptoto
https://wpimgscdn.apptoto.com/marketing/images/apptoto-logo-v1.svg
Apptoto
2023-04-10 04:08:08
2023-09-21 13:21:52
The Beauty of Automated Appointment Reminders