How to Send Appointment Reminder Text Messages That Don't Annoy Clients
An appointment reminder text message is a great way to show your clients, patients, or colleagues that you value their time and that they're important to you. This is also true when you acquire new customers or patients and want to help them quickly get up to speed on your products and services. Since both clients and patients can be busy, sending appointment reminders can help reduce late arrivals and no-shows. This consideration can have the effect of improving their experience and cultivating loyalty to your business or medical practice while potentially generating more revenue.
But how do you remind your clients or patients of their appointments without annoying them?
What Are Appointment Reminders?
An appointment reminder is a notification or message that businesses, including medical practices, can send to their customers or patients to remind them of upcoming events. These events can include package deliveries, bookings, or appointments. They can even notify the client of spending accounts that expire if not used by a certain date.
Why People Need the Help of Reminders
Frankly, most people have busy work and life schedules and already rely on their phones and calendar reminders. They use alerts for appointments and meetings. Even with a well-organized schedule, anyone can forget an appointment. An appointment reminder text can help fill in these gaps and allow people to keep up with essential appointments.
How to Create and Send a Friendly Appointment Reminder Text
Since clients and patients may already feel pressed for time, creating friendly, clear reminders can cut through the noise of life and help keep things on track. Here are some ways to generate an appointment reminder text that respects people's time and also gets the job done.
Provide an Opt-in Form to Allow the Customer to Choose
Before setting up an appointment reminder system, you should offer your clients an opt-in form allowing them to choose their preferred delivery option. For instance, some clients prefer text reminders, while others prefer calls or emails. Allowing them to select their preferred delivery option improves customer satisfaction and shows you value their needs.
How Customers Can Choose Various Delivery Options
The best way to avoid sending reminders that annoy clients is not to send reminders they're unwilling to receive. For example, not all your patients or clients prefer voice reminders. Sending them such a reminder can be annoying or even inappropriate (for recipients with hearing challenges, for example). Below, we've listed a variety of delivery options that clients and patients can choose from.
Voice Reminders
Before sending voice reminders, always seek permission from your patients or clients, whether you have or don't have a relationship with them, since calls can sometimes be disruptive. As such, you should include an opt-in form that allows you to add clients to your call lists (for the ones who prefer calls) to ensure they don't miss essential appointments.
Appointment Reminder Text Messages
Text reminders allow you to communicate effectively with your clients. Most people check their phones frequently (smartphone experts say 2,617 times daily). Furthermore, most people read 90% of text messages within 3 seconds of delivery. As a result, it's nearly impossible to miss text message reminders. Other benefits of text reminders include:
Increased customer engagement leads to more sales and loyalty.
Engagement builds relationships with clients.
Text messages tend not to be disruptive.
Convenient reminders are the most effective for reminding clients or patients.
Text reminders can benefit patients and clients who check their phones daily and don't like intrusive reminders. Remember to keep messages short and precise.
Email Reminders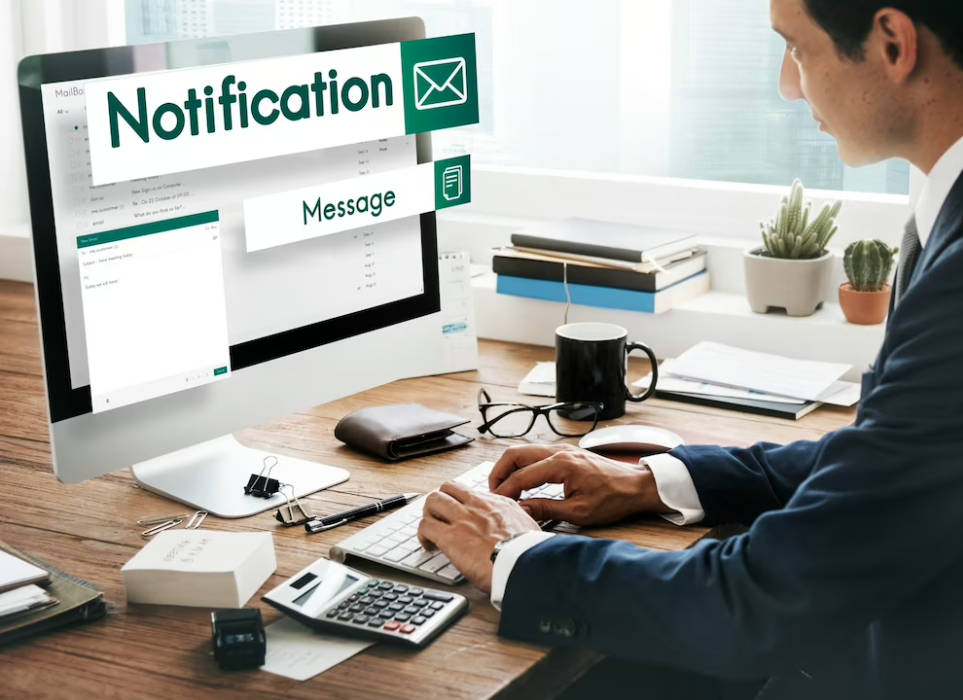 Writing friendly email reminders is ideal for sending reminders about important upcoming events. Email reminders work well for the following scenarios:
Responding to clients or patients.
Notifying clients or patients about upcoming events or deadlines.
Following up on invoices or payments.
Reminding clients about missed deadlines.
Depending on the purpose of the reminder, the main thing to remember is to focus on the tone of your email. The tone should be polite, friendly, and professional while still conveying the message's urgency.
Identify Yourself Clearly
Ensure your call, text, or email message identifies who you are clearly to avoid making the client guess or overlook your message. Mention the name of your business in the message to allow the client or patient to identify you quickly.
Provide Sufficient Information About the Appointment
Providing all the necessary information is important because any ambiguous detail can confuse the clients or patients. Ensure you provide all the details, including the appointment's date, time, location, and purpose. Also, add directions or any other requirements.
Send Reminders Early Enough to Prevent Disruption
Although every practice can be different, the general rule is to remind clients 24 hours before their appointments. If you send a reminder too early, your clients may forget the appointment. If you send a reminder on the same day of the appointment, your clients may be busy and will probably cancel or reschedule the appointment. Sending an appointment reminder early enough gives your client time to ensure their schedule is free or reschedule if needed.
Appointment Reminder Text – How to Get Started
Creating friendly appointment reminders is a great way to reduce no-shows and avoid annoying your clients or patients. Apptoto's Appointment Reminder Software can help you eliminate no-shows and late arrivals. The Apptoto "Compose to All" feature allows you to search for appointments and simultaneously send messages to all results. Sign up here to start a 14-day free trial.
https://www.apptoto.com/wp-content/uploads/2023/06/Appointment.png
697
701
Apptoto
https://wpimgscdn.apptoto.com/marketing/images/apptoto-logo-v1.svg
Apptoto
2023-06-13 08:00:40
2023-09-21 12:41:56
How to Send Appointment Reminder Text Messages That Don't Annoy Clients