Overview
This view presents all of your appointments within a calendar month, highlighting the current day in yellow.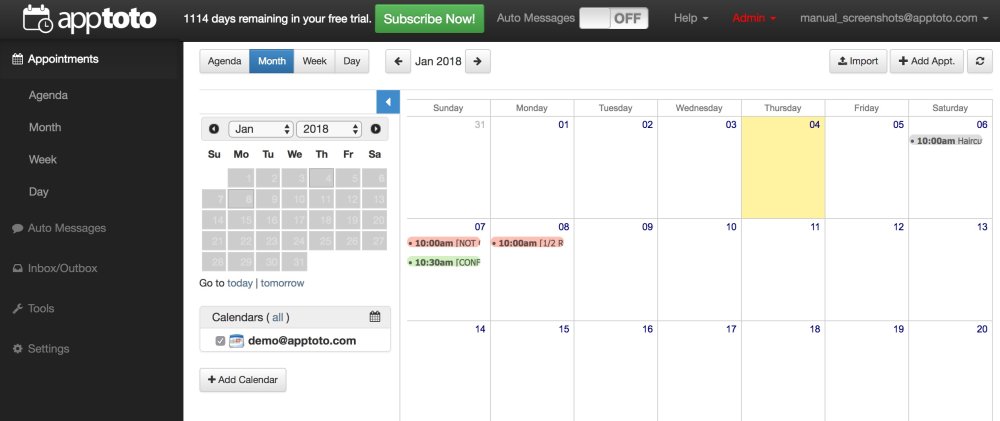 Double-clicking appointment will bring up the Appointment Editor
Double clicking on a day will bring up a blank Appointment Editor to create a new appointment for that day.
Feedback
Thanks for your feedback.