When a client responds to a reminder, the options in the prompt are to confirm, cancel or request a reschedule. These can be edited if you do not want all three to be displayed. Also, you can decide if you want to be notified of all of the responses or only specific ones.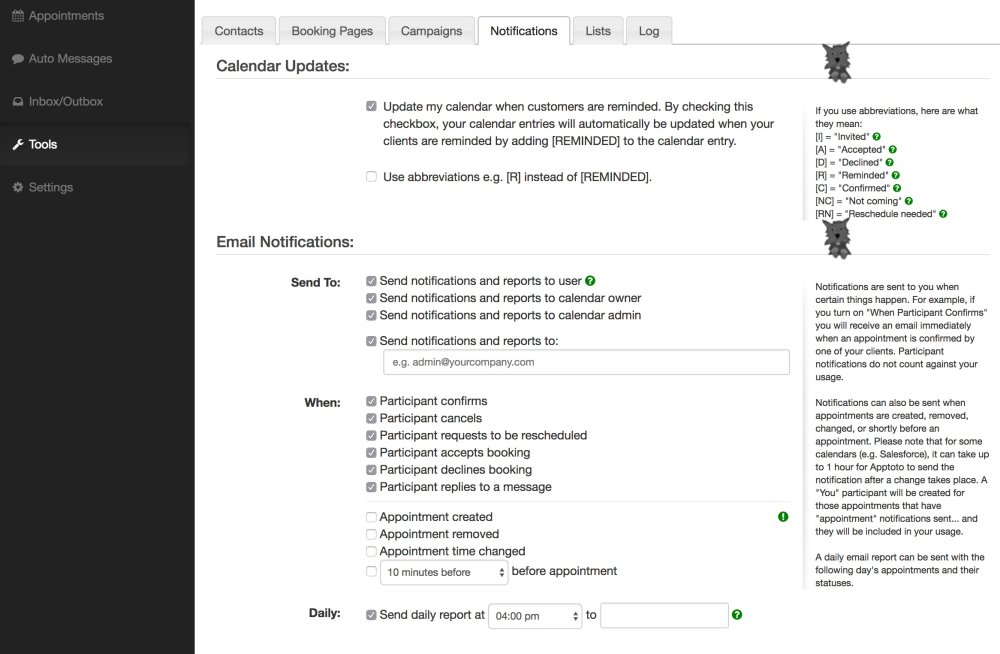 In the above screenshot, there are several options as to where to send the notifications and those are to send to the user, calendar owner, calendar admin or you have the ability to enter another email address in the text box provided. The user is the email that the account is under, both the calendar owner and the calendar admin are set in the Settings tab, and the Calendars tab underneath that. From there, click on the cog to the right of a calendar and you are able to edit the information there. Here is a screenshot: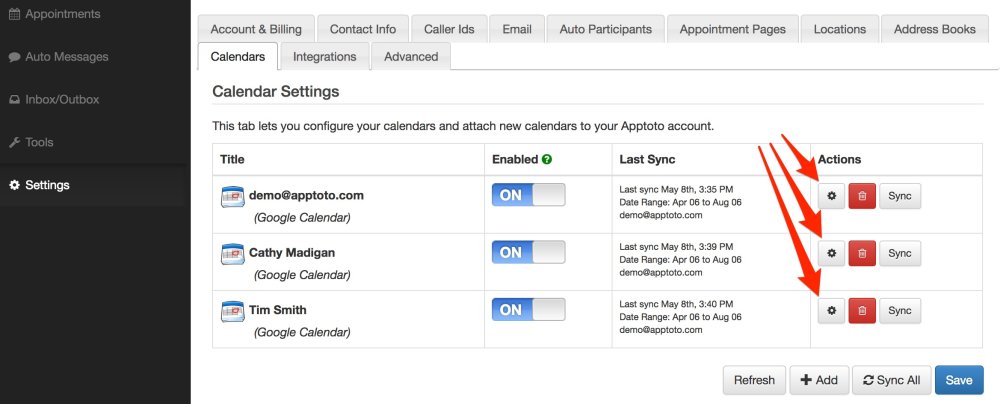 The emails received will look like the following when a client responds:

When one of the emails is opened, it will provide further information about the client and their appointment: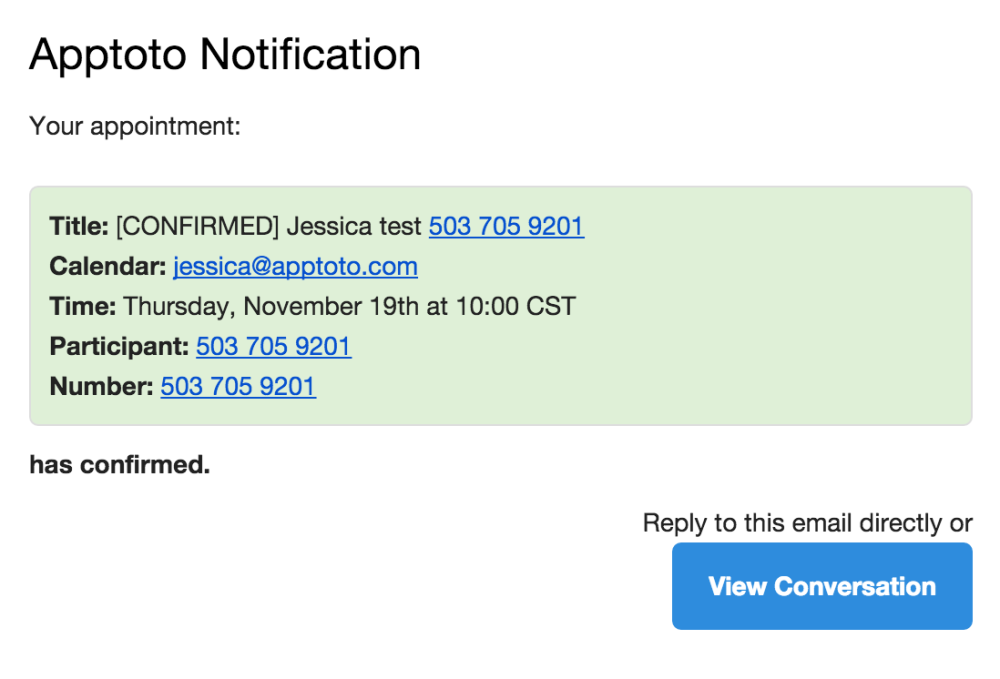 Feedback
Thanks for your feedback.