Upon completing a booking, the default settings of the Actions tab will present your clients with a confirmation page that includes an "Add to Calendar" button, allowing them to easily place this event on their own calendar. The Add to Calendar tab of your booking page settings allows for the customization of how that event will be formatted when the client adds that appointment to their own calendar, including the Title, Location and Content.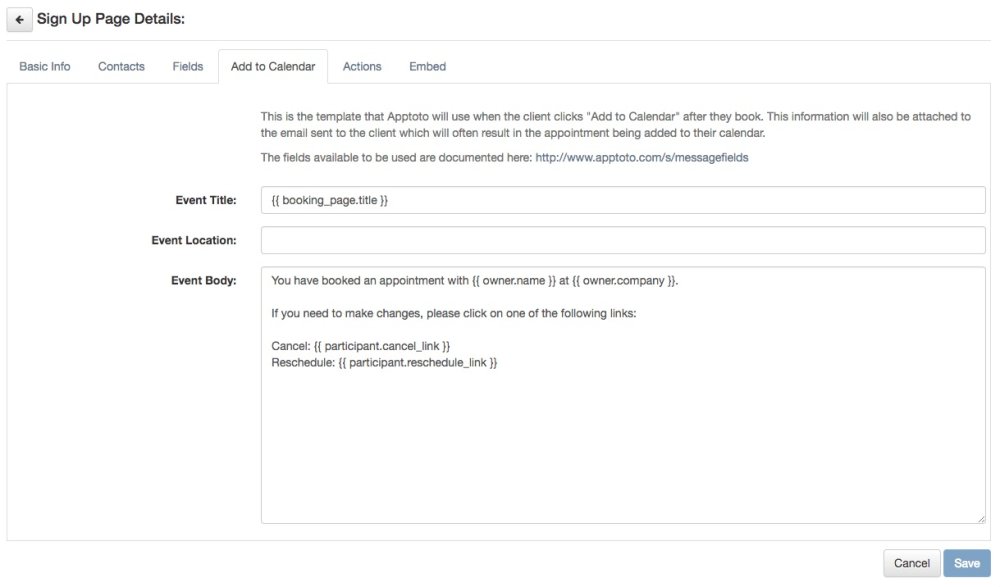 This page is fully customizable using the same Fields feature as your Auto Messages, allowing you to create a generic template to automatically insert the relevant information for each unique event.
Feedback
Thanks for your feedback.